"The Making of Pioneer Wisconsin; Voices of Early Settlers."
November 10, 2018 @ 1:00 pm

-

2:00 pm

FREE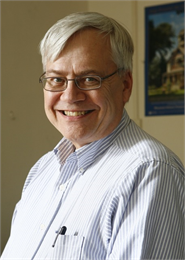 Norwegians were the earliest and most numerous of the Scandinavian peoples to settle in Wisconsin. In 1840, there were already two sizable communities, Rock Prairie and Jefferson Prairie, in Rock County. About the same time, 40 Norwegian families from Upper Telemarken district settled near Lake Muskego in Waukesha County, and the following year, the largest of these early colonies was founded at Koshkonong in southeastern Dane County. By 1850, over half of the 5,000 Norwegians in Wisconsin lived in the Koshkoning settlement. These four communities served as launching points for later Norwegian settlement in the state, such as the Indilandet colony in Portage and Waupaca Counties. In 1860, there were 44,000 Norwegians in Wisconsin. After the Civil War, Norwegians settled primarily in western Wisconsin, from Prairie du Chien to Barron County. Most lived on small farms as they had in Norway, but they learned new techniques from their Yankee neighbors; tobacco farming in the state became an almost exclusively Norwegian enterprise.
In the nineteenth century, ethnicity was a critical element in Wisconsin's social fabric; more likely than not, ethnicity determined one's religion, politics, and even such mundane aspects of life as dress or diet. Wisconsin became a favored location for hundreds of thousands of immigrants because it offered abundant, inexpensive land (first in the south and later in the cutover), industrial jobs, and a free political climate. For these immigrants, ethnicity was a key factor in choosing a place to live, as settlers of different ethnicities tended to cluster together, often in communities named for locations in the old country–New Glarus, Scandinavia, and Pulaski are some of the more obvious examples. These ethnic enclaves offered the comfort of familiar languages and customs as well as insulation from the dominant–and often hostile– Yankee culture. Milwaukee itself by 1920 had become a virtual checkerboard of ethnically homogenous urban villages populated by different ethnic and racial groups. Such ethnic cohesiveness, reinforced by religious and social institutions, preserved language and folk customs (such as ethnic foods, music, and dress) well into the twentieth century. Our speaker will go more in depth about how all these ethnic groups established and flourished throughout Wisconsin.*
Our speaker,  Dr. Michael E. Stevens, Wisconsin State Historian Emeritus, is the author of 15 books and more than 30 articles, including the newly published The Making of Pioneer Wisconsin: Voices of Early Settlers. Stevens worked  26 years at the Wisconsin Historical Society. Since retiring, he continues to research and write history and currently serves on the Fitchburg Landmarks Commission and the National Historical Publications and Records Commission.
* Courtesy of The Max- Kade institute for German- American Studies at the University of Wisconsin
.